Trial period
Do you have questions about your trial period?
What does trial period mean?
When you order our start kits, connection costs and free use of the service are included during 2023. After that, the service turns into a subscription with a monthly fee.

How long will you offer starter kits?
Start kits will be available for a limited period, but at least 6 months from the start of sales (March 2). We reserve the right to final sale.
What happens when the trial period ends?
Before the trial period expires, you will receive an offer to continue using the service for a recurring monthly fee. If you do nothing, the service will stop working.
Prices
Do you have questions about our prices?
Can I buy a larger quantity of NFC tags than the ones you offer in the starter kit?
Of course! Contact us at support.evermark@nexans.com with your request and contact details, and we will get back to you shortly.

What is the price of the software (app and web interface)?
The software is free to download and to create an account.
What payment methods do you offer?
In the Evermark webshop, we currently accept payment by card or Klarna.
What does the service cost when the trial period is over?
For those of you who are property and facility managers and use Evermark in your facilities, different subscription plans will be offered. The subscription plan is based on the number of connected NFC tags linked to your account. Cost for NFC tags is additional.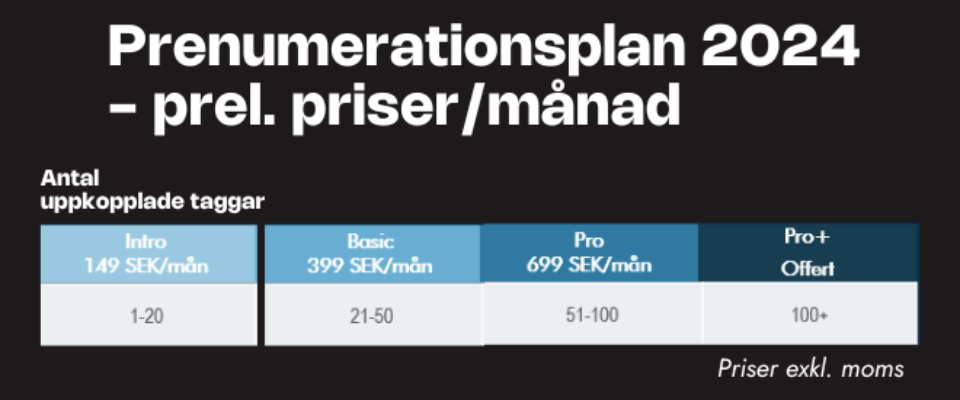 NFC-tags
Do you have questions regarding NFC-tags?
Can I use any NFC tag?
No, only Evermark NFC tags are compatible.
What substrates can the NFC tags be used on?
The adhesive tag is suitable for use on both metal and plastic surfaces. The cable tie tag can be used on all types of surfaces, but preferably around a cable, for example.
Why NFC instead of QR code?
With an NFC tag, you have the option to edit and change the information associated with a tag. An NFC tag does not change the code and does not depend on a pattern to be read. NFC tag can also be used in offline mode and works in outdoor spaces where there may be poorer light.
App and web
Do you have questions about the software- app or web?
Why can't I see all the information on a tag when I don't have an internet connection?
The facility's data must first be synchronized in connected mode, before you can see the information offline.

When is the information synced?
Information is synchronized with Evermark when you have access to a mobile network.
General
Do you have general questions?
Where is the information stored?
Information and documents that have been uploaded to Evermark are stored with backup on a server. The server is located in Europe.
How do I terminate the service?
To delete your account, go to your profile. Select "Delete Account". When your account is deleted, all your data is also deleted and cannot be recovered. Documents you have saved can be downloaded.

Can I as a private person buy Evermark?
No. The service is only offered to companies and organizations.

How is my order shipped?
Your order will be delivered with Schenker to the specified address. Currently, there needs to be a recipient on site to receive the package.

Our websites
Select your country to find our products and solutions