Calculation tool for cable dimensioning

EASYCALC ™ is a free calculation tool that calculates the correct cable type and area in four easy steps. It takes into account the cable's load capacity and voltage drop. The tool is designed for consultants and installers. It´s a tool to make everyday life easier.
EASYCALC ™ can be used for installation and power cables up to 1 kV.
EASYCALC ™ in the Nexans app
In addition to the web, the program is also available in Nexans app, which can be downloaded in the AppStore or Google play.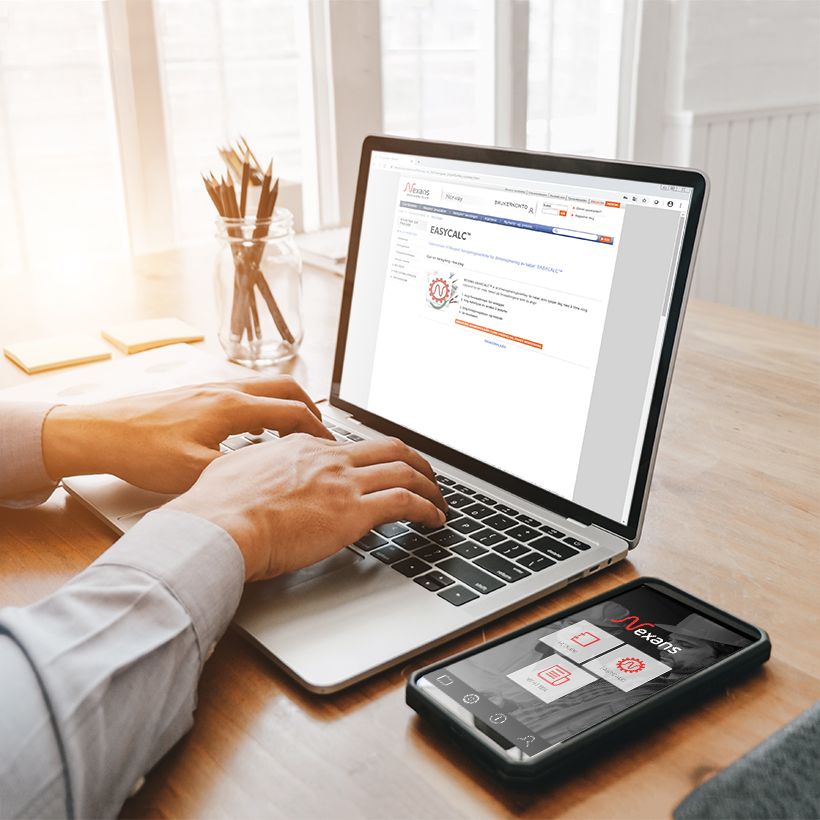 HOW TO USE EASYCALC ™
1. State the conditions
2. Select the type of cable
3. Select location information
4. See the result
FILM ON HOW TO USE EASYCALC™