H07Z1-R 450/750 V 3G1,5 Cable Guy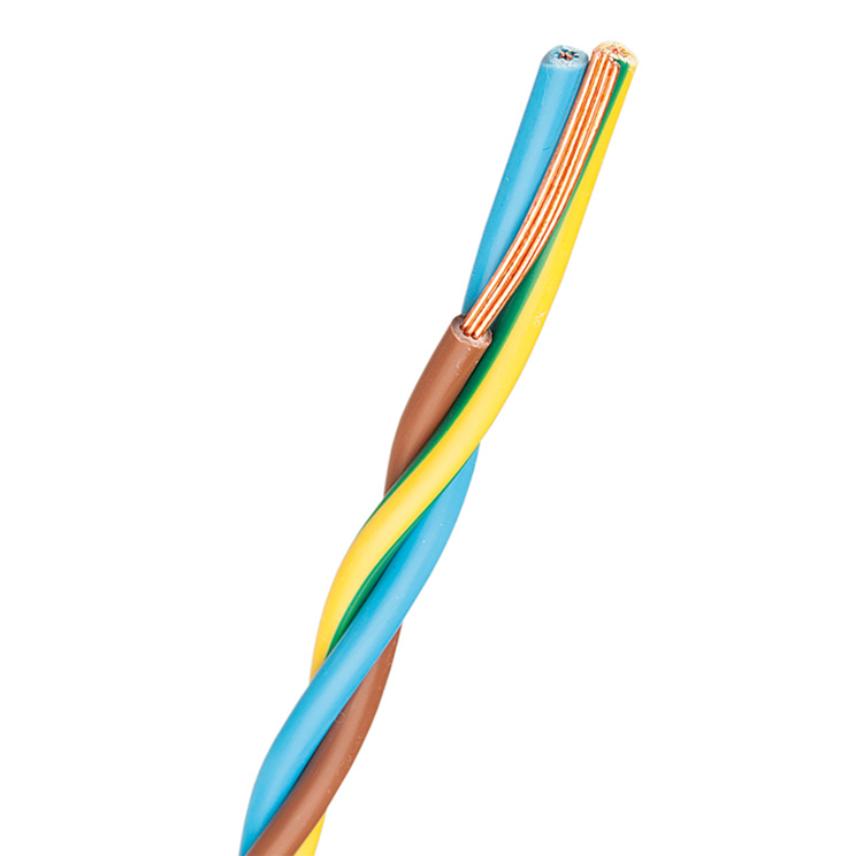 The cable may be used for installation in fixed installed conduit- or duct systems, and also as connecting cable in cupboards and armatures. The conductors are twisted together to reduce the magnetic field.
Read more
Nexans ref. : 11403584
Country ref. : 0440157
Description
Description
Standards
International

HD 21.3

National

SS 424 02 31-3
H07Z1-R (FQ Easy™) is a halogen free cable there a number of HFFR-insulted installation conductors (FQ Easy™) are twinned together. The cable is designed according to HD 21.3 in applicable parts. The stranded copper conductors are circular and have resistance and number of wires according to IEC 60228 class 2. The insulation is marked "NEXANS GS SEMKO HALOGENFRI". H07Z1-R (FQ Easy™) meets the requirements for fire classification according to CPR Dcas2d2a2 . The cable emits no corrosive gases and has low smoke production during fire. The conductor insulation shall be protected against UV light that can occur for example in light fixtures and light signs. The cable is certified by Intetek SEMKO.

Certificate
Certified by Intertek SEMKO.

Quality and environmental management system
Certified according to ISO 9001, IRIS, ISO/TS 16949 and ISO 14001.
Characteristics
Characteristics
Construction characteristics
Construction characteristics
Dimensional characteristics
Dimensional characteristics
Average insulation thickness
Electrical characteristics
Electrical characteristics
Max. DC resistance of the conductor at 20°C
Usage characteristics
Usage characteristics
Minimum installation temperature
Maximum operating temperature
Bending factor when laying
Resources
Resources
Selling & delivery Information
The drum is marked with manufacturer, type of cable and length.
Declaration of Performance
Declaration of Performance n� : 1000080-SEGR
Certification Date : 2/17/17
AVCP (Assessment and Verification of Constancy of Performance) : System 3
Notified body : 0402
Declared performance : Dca-s2,d2,a2