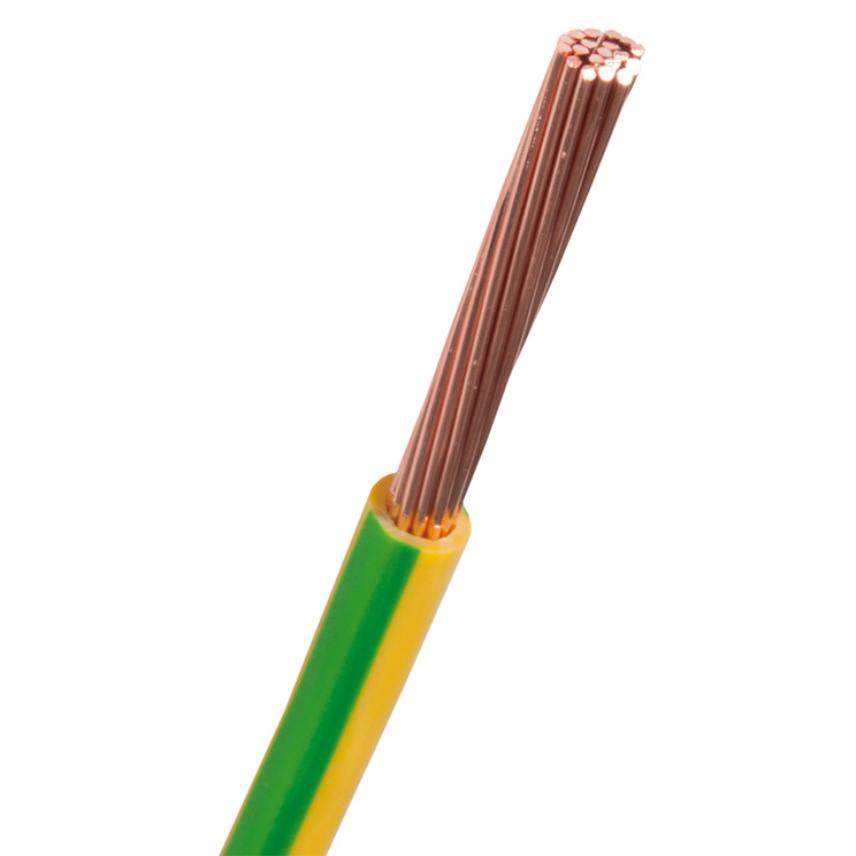 The cable may be used for installation in fixed installed conduit- or duct systems, and also as connecting cable in cupboards and armatures.
Read more
Nexans ref. : 11233140-002-02
Country ref. : xxxxx
EAN13 : 7330000122987
Description
Description
Standards
MK is a lead free, PVC insulted house wiring cable with one circular, stranded copper conductor. The cable is designed according to HD 21.3. The conductor has resistance and number of wires according to IEC 60228 class 2. The insulation is marked "NEXANS GS H07V-R (MK) AREA mm2 SEMKO 'har". MK meets the fire class Eca according to CPR. The cable is certified by Intertek SEMKO.
Certification
Certified by Intertek SEMKO
Quality and environmental management system
Certified according to ISO 9001, IRIS, ISO/TS 16949 and ISO 14001.
Characteristics
Characteristics
Construction characteristics
Construction characteristics
Dimensional characteristics
Dimensional characteristics
Average insulation thickness
Electrical characteristics
Electrical characteristics
Max. DC resistance of the conductor at 20°C
Usage characteristics
Usage characteristics
Minimum installation temperature
Maximum operating temperature
Bending factor when laying
Resources
Resources
Selling & delivery Information
MK will be delivered in lengths of 100 and 500 m. The packaging is marked with manufacturer, type of cable and length.