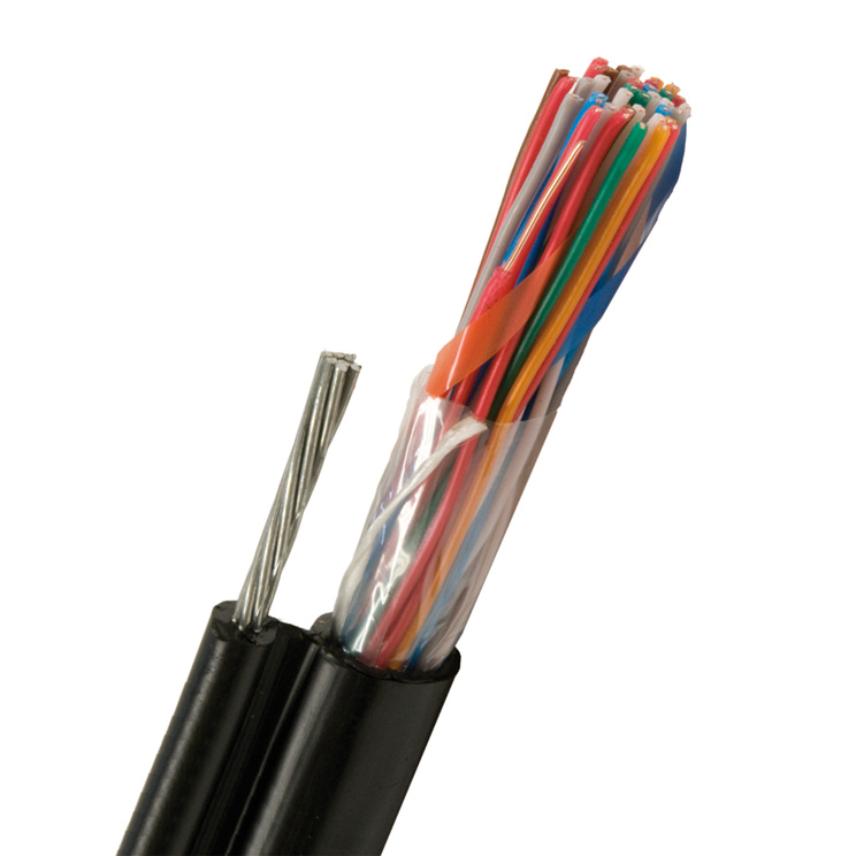 PE sheathed self-supporting telecom cable with suspension strand.
Read more
Nexans ref. : 18031798-201-05
Country ref. : 4804855
EAN13 : 7330000037915
Description
Description
Standards
Design
PE-insulated, pair-twisted aerial telecom cable with black PE-sheath and integrated suspension strand in figure-8-section. The cable is intended for outdoor installation on poles.
Quality and environmental management system
Certified according to ISO 9001, IRIS, ISO/TS 16949 and ISO 14001.
Characteristics
Characteristics
Construction characteristics
Construction characteristics
Material used for longitudinal water tightness
Dimensional characteristics
Dimensional characteristics
Diameter over suspension strand
Electrical characteristics
Electrical characteristics
Max. DC resistance of the conductor at 20°C
Resistance unbalance DC max % of loop resistance
Max. capacity pair / core to core
Capacitance unbalance max.
Maximum operating voltage
Ohmical resistance of the insulation
Transmission characteristics
Transmission characteristics
Usage characteristics
Usage characteristics
Minimum static operating bending radius
Ambient installation temperature, range
Operating temperature, range
Resources
Resources
Selling & delivery Information
ELLCE will be delivered in 500 m. The drum is marked with manufacturer, type of cable and length. The ends of the cable are sealed.