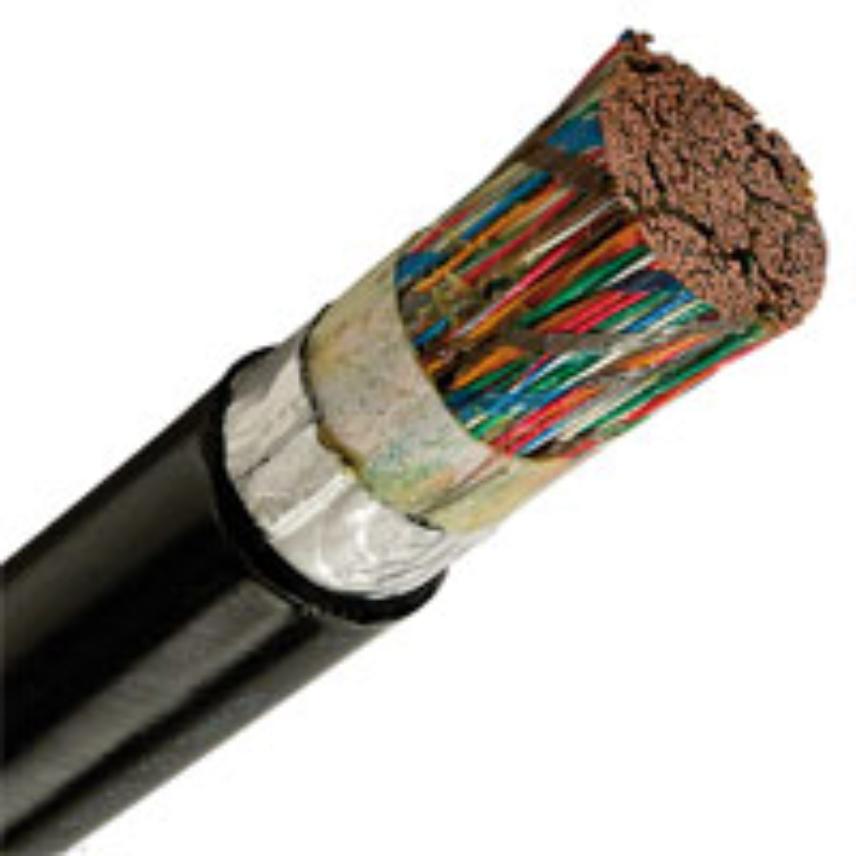 Foamed PE insulated, petroleum-jelly filled, PE sheathed telephone cable intended for installation outdoors in ground or ducts,
Read more
Description
Description
Standards
International

IEC 60708

National

SS 424 14 37; SS 424 16 22
Design
Pair-twisted, petroleum-jelly filled, screened and PE-sheathed telecommunication cable. EUALEV is designed in accordance with SS 424 16 22. The a-wire of the pair has a stripe of the same colour as the b-wire, which simplifies the identification when terminating the cable. EUALEV is used for telephony and digital communication (xdsl) in the access network. On request the cable can be provided with steel tape armouring (EUALPLEV) or steel wire armouring (EUALTLEV).
Quality and environmental management system
Certified according to ISO 9001, IRIS, ISO/TS 16949 and ISO 14001.
Characteristics
Characteristics
Construction characteristics
Construction characteristics
Material used for longitudinal water tightness
Longitudinal aluminium tape + copper wire
Dimensional characteristics
Dimensional characteristics
Electrical characteristics
Electrical characteristics
Max. DC resistance of the conductor at 20°C
Resistance unbalance DC max % of loop resistance
Max. capacity pair / core to core
Capacitance unbalance max.
Ohmical resistance of the insulation
Maximum operating voltage
Transmission characteristics
Transmission characteristics
Usage characteristics
Usage characteristics
Ambient installation temperature, range
Operating temperature, range
Minimum static operating bending radius
Resources
Resources
Selling & delivery Information
EUALEV will be delivered in lengths of 500 m. The drum is marked with manufacturer, type of cable and length. The ends of the cable are sealed.