GRHQ-K-CDGNRV 48/T12 G657A1 S12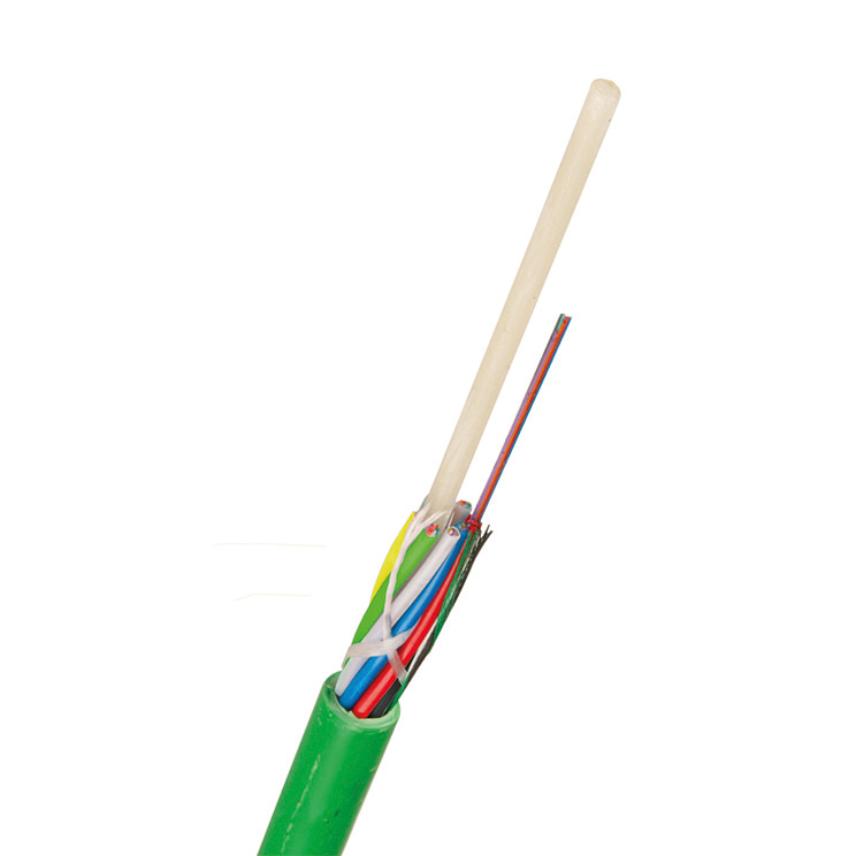 GRHQ is loose tube fibre optical cable. The cable type is intended for use in regional, urban, area and property networks.
Read more
Nexans ref. : 29490498
Country ref. : 4977780
EAN13 : 7330000082915
Description
Description
Standards
International

EN 13501-6; EN 60754-2; EN 61034; IEC 60793; IEC 60794; ITU-T G. 657
The cable type is longitudinally water-blocked and intended for combined indoor as well as outdoor use (in ducts). The design can incorporate 12 to 96 fibres in 1.6 mm loose tubes. The individually coloured fibres are tubed in groups of 12, and stranded onto a central dielectric fibre reinforced strength member (FRP). The cable type is longitudinal water-blocked through the use of water-swellable yarn and sheathed with halogen-free flame-retardant polymeric compound. GRHQ meets the requirements for CPR Dcas2d2a2. The cable emits no corrosive gases and has low smoke production during fire.
Quality and environmental management system
Certified according to ISO 9001, IRIS, ISO/TS 16949 and ISO 14001.
Characteristics
Characteristics
Construction characteristics
Construction characteristics
Type of secondary protection
Material used for longitudinal water tightness
Length water tightness Tube
Dimensional characteristics
Dimensional characteristics
Number of optical fibres, range
Central strength member size
Max. number of fibres per tube
Mechanical characteristics
Mechanical characteristics
Maximum pulling force by laying
Maximum permanent tensile load
Crush resistance (EN 187 000)
Impact resistance (EN 187 000)
Usage characteristics
Usage characteristics
Operating temperature, range
Ambient installation temperature, range
Storage temperature, range
Bending factor when installed
Resources
Resources
Selling & delivery Information
The outer sheath of the cable is marked with cable type, manufacturer, identification number and meter marking.
The cable is delivered on wooden recyclable drums in lengths according to arrangement. The drum is marked with the cable type, length, rolling direction and installation information. Cable ends closed with end cap.
Declaration of Performance
Declaration of Performance n� : 1000352-SEGR
Certification Date : 10/2/17
AVCP (Assessment and Verification of Constancy of Performance) : System 3
Notified body : 0366
Declared performance : Dca-s2,d2,a2