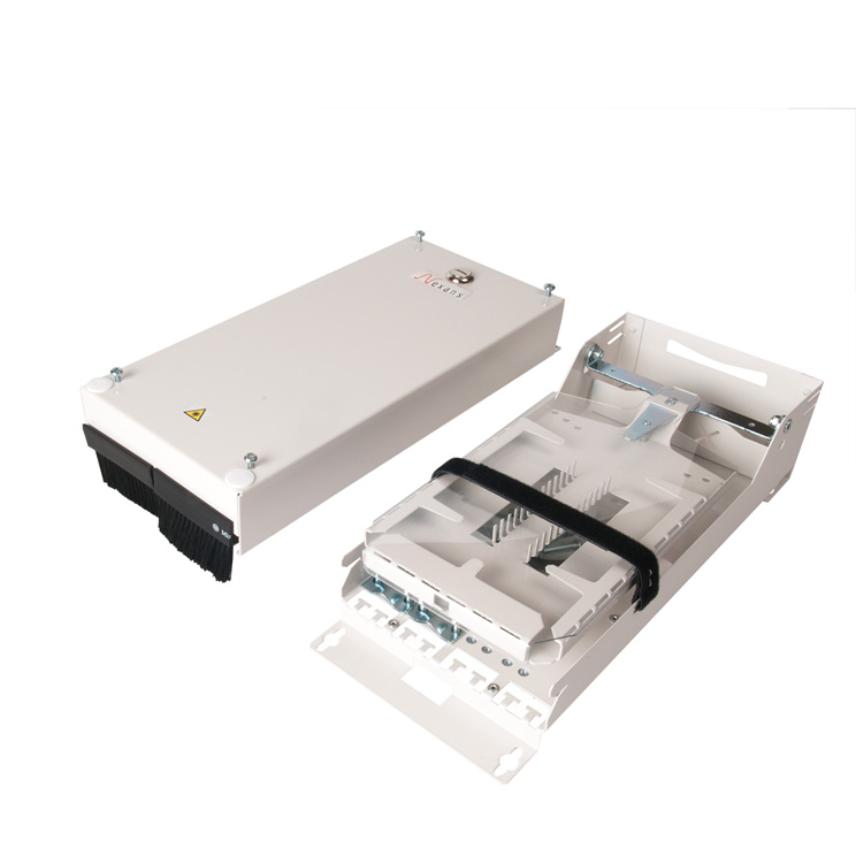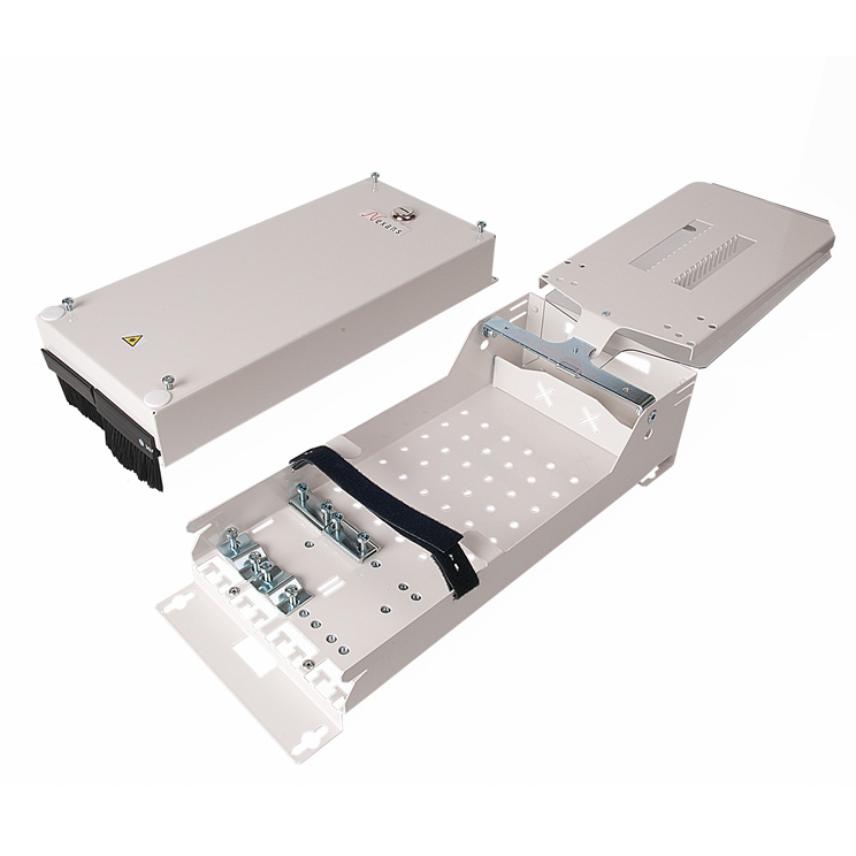 Splice cabinet is used for splicing and/or branching.
Read more
Nexans ref. : 30787009
Country ref. : 5060860
EAN13 : 7330000107786
Description
Description
NS2 which is made of powder coated galvanized steel is suitable for use in all types of splicing and / or branching.
Suitable environments are indoors or outdoors in cable cabinet or similar.
NS2 has the capacity for splicing up to 96 fibers in single fiber type (two splice cassettes). NS2 is designed for midspan without additional accessories needs to be acquired.
NS2 is supplied with the ability to splice 48 fibers (one splice cassette) and the possibility to connect two trunk cables with dimensions up to 22 mm. NS2 is supplemented with connections to the micro cables or micro ducts to be connected, see Accessories for NS2 and NS4. For additional splice capacity, up to 96 fibers, supplemented NS2 with a splice cassette.
Characteristics
Characteristics
Construction characteristics
Construction characteristics
Dimensional characteristics
Dimensional characteristics
Approximate weight per piece
Usage characteristics
Usage characteristics