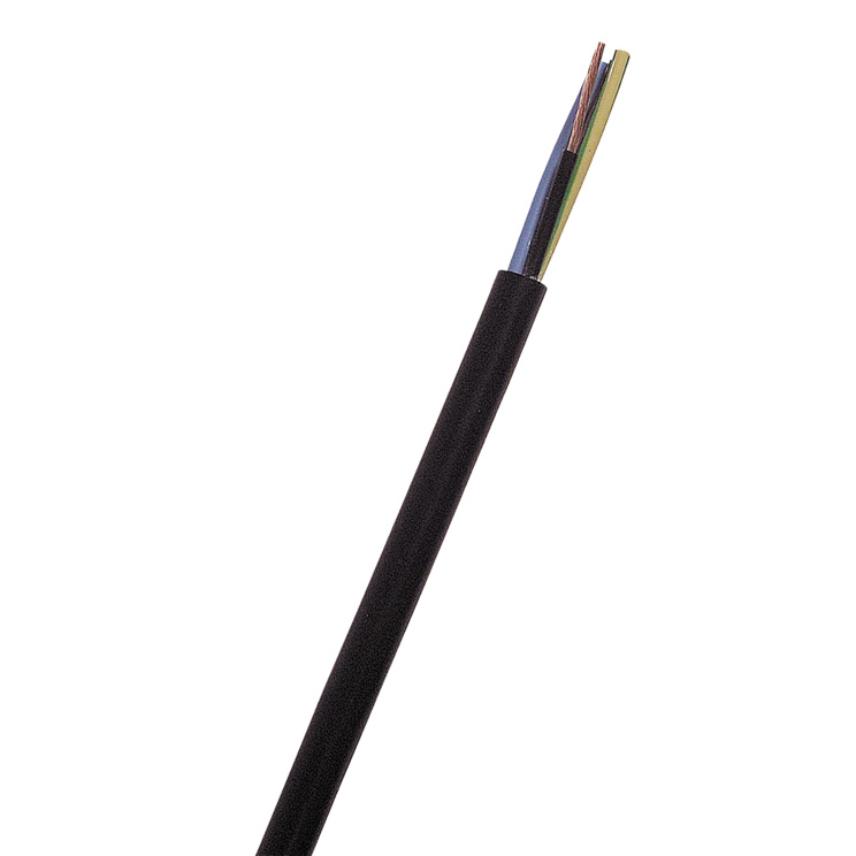 The cable may be used indoors, even in moisture environments, for connecting of heavier household apparatures, i.e. refrigerator and washing machine.
Read more
Description
Description
Standards
International

EN 50525-2-11

National

SS EN 50525-2-11
H05VV-F is a round, lead free, PVC insulated, PVC sheathed connecting cable with circular and multi stranded copper conductors. The cable is designed according to EN 50525-2-11. The conductors have resistance according to EN 60228 class 5. The cores are cabled together and identified by colours according to HD 308. Example of sheath marking "NEXANS GS H05VV-F 3G0.75 SEMKO HAR ".

Certification
Certified by INTERTEK SEMKO.
Flammability class
EN 60332-1-2 (F2).
Quality- and environmental systems
The activities at our plant in Grimsås are certified according to ISO 9001, ISO 14001, IATF 16949 and IRIS.
Characteristics
Characteristics
Construction characteristics
Construction characteristics
Electrical characteristics
Electrical characteristics
Usage characteristics
Usage characteristics
Operating temperature, range
Resources
Resources
Selling & delivery Information
H05VV-F is delivered in specified lengths. The package is marked with manufacturer, type of cable, length and manufacturing date. On the label on drums and boxes upon request also the customer item number and/or order number.
Our websites
Select your country to find our products and solutions