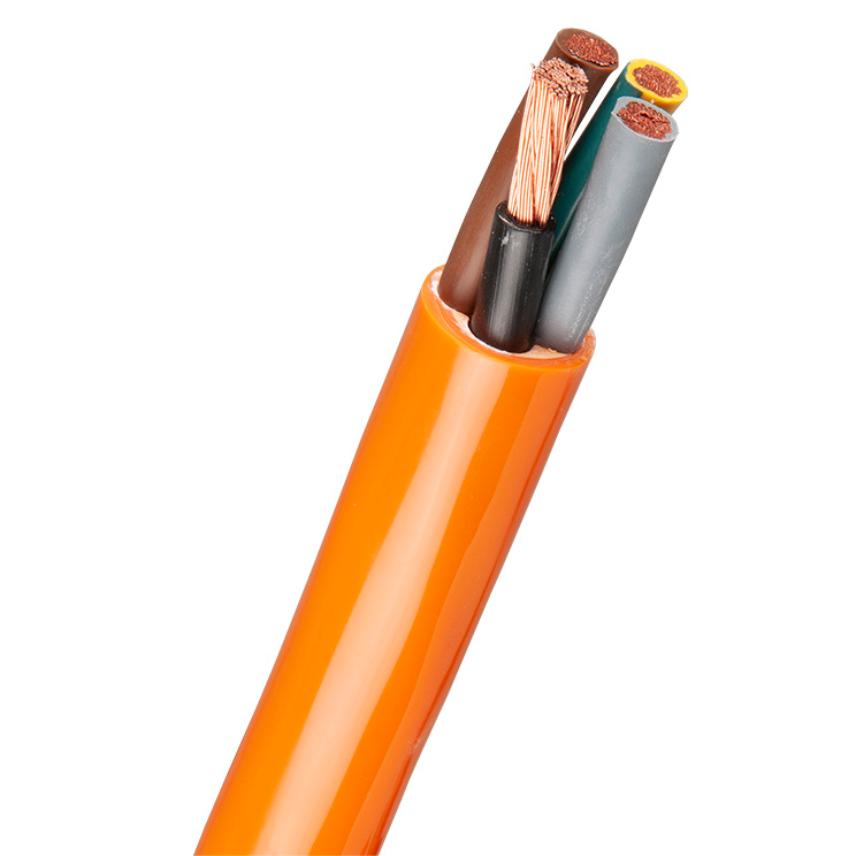 Designed for connection of tools, equipment and construction site lighting. The cable has good resistance to abrasion, tearing, notching and radiation but also to oil, grease and chemical substances. Can be used in all kinds of weather conditions and has a good flexibility even at low temperature.
Read more
Description
Description
Standards
International

2014/68/EU; EN 50267-2-1; EN 50267-2-2; HD 22.10; IEC 60332-1; IEC 60754-1; IEC 60754-2
Design
Conductor Flexible copper conductor with diameter and resistance in accordance with HD 383, class 5.
Insulation Coloured EPR in accordance with HD 22.1.
Lay-up The cores are identified by coulors according to HD 308-S2 and stranded together.
Filler Extruded non vulcanized filler.
Sheath Polyurethane sheath according to HD 22.1. The sheath is marked "X NEXANS X «har» H07BQ-F".
Certification
Approved by VDE.
Quality and environmental management system
Certified according to ISO 9001, IRIS, ISO/TS 16949 and ISO 14001.
Characteristics
Characteristics
Construction characteristics
Construction characteristics
TPU (special polyurethane)
Electrical characteristics
Electrical characteristics
Mechanical characteristics
Mechanical characteristics
Mechanical resistance to impacts
Usage characteristics
Usage characteristics
Minimum bending radius, static (XD)
Minimum installation temperature
Maximum operating temperature
Short-circuit max. conductor temperature
Resources
Resources
Selling & delivery Information
PUREAX H07BQ-F will be delivered in lengths of 500 m. The drum is marked with manufacturer, type of cable and length.
Our websites
Select your country to find our products and solutions