Robotic lawnmower wire H05Z1-K (RQ) Tinned 300/500 V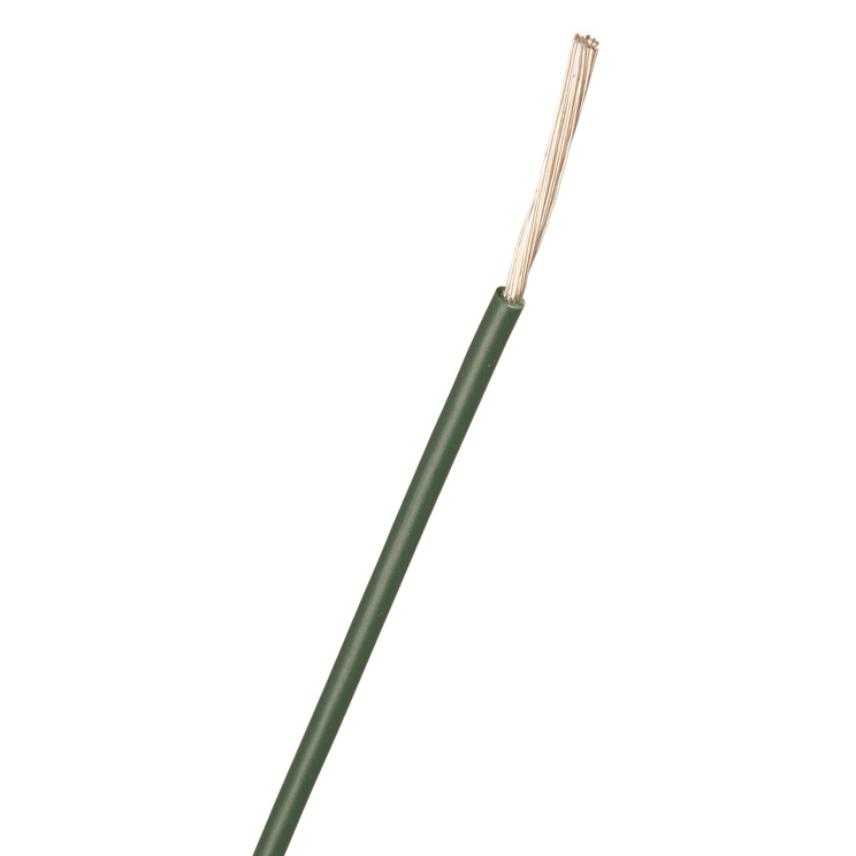 The cable may first be used for robotic lawn moving installation to guide the lawn mover around the garden.
Read more
Nexans ref. 13146056-244-25 - Country ref. 0352563
Description
Description
Standards
International

EN 50525-3-31

National

SS EN 50525-3-31
H05Z1-K is a halogen free, HFFR insulated, connecting cable with one circular, multi stranded tinned copper conductor. The cable is designed according to EN 50525-3-31. The conductor has resistance according to IEC 60228 class 5. The insulation is marked "NEXANS GS H05Z1-K 0,75 MM2 TYPE 1 SEMKO". The cable emits no corrosive gases and has low smoke production during fire.

Certification
Certified by INTERTEK SEMKO.

Quality and environmental management system
Certified according to ISO 9001, IRIS, ISO/TS 16949 and ISO 14001.
Characteristics
Characteristics
Construction characteristics
Construction characteristics
Dimensional characteristics
Dimensional characteristics
Average insulation thickness
Electrical characteristics
Electrical characteristics
Usage characteristics
Usage characteristics
Operating temperature, range
Resources
Resources
Selling & delivery Information
Perimeter wire (H05Z1-K RQ 1 FT) is delivered in specfied lengths. The package is marked with manufacturer, type of cable, length and manufacturing date.
Our websites
Select your country to find our products and solutions